Overview
Your Performance, Summarized in 3 Numbers.

Referrals:
0
Across all Campaigns

Earned:
0
as Commission

Active:
0
in the last 7 days
More
Check your In-depth Statistics or create and manage your Campaigns
Creating a Campaign
to Create a Campaign you just need a name and optionally a source. you can create upto 20 Campaigns
Campaign Name
The Campaign name is a display name to keep you organized, it is only visible to you.
Campaign Source (Optional)
a Descriptive tag to explain your sources. The Source may be used by APIs in the future
Manage Campaigns
here you can see your Referral Campaigns, see individual Statistics and manage them.
Your Referrals
here you can see your Referrals for a specific Campaign
| Name | Commission | Source | Joined |
| --- | --- | --- | --- |
How to Use Referral Campaigns
Our Referral System Goes Beyond any other Site by allowing you to create upto 20 Referral Campaigns, this system allows you to to track each source seperately to see what works and what doesnt. Creating a Referral Campaign Takes only 10 Seconds! here is our guide to getting started:
Step 1: Create a Campaign
to Receive a link you can advertise or give to your friends, you need to first create a campaign. simply click on "Create Campaign"
Enter a name that helps you distinguish the Campaign, we reccomend just setting the name to where you will post the link such as "My Discord Server", "bitcoin forum" or "Pay To Click Site"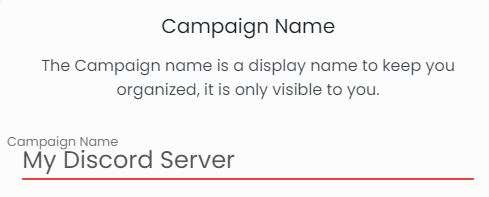 after creating your campaign, your Referral Link will Appear. if it doesnt you may need to refresh the page

Step 2: Spread it
Our Referral Link is short and easy to post anywhere, we encourage you to spread it on social media, make forum/blog posts and to spread it in your communities (Facebook Groups, Discord Server etc). Thanks to the ability to Make Multiple Campaigns its even possible to use them with an Ad network or paytoclick site.

Tip: You can now Use our Referral Banners to help you Refer More people! we reccomend using them to give your ad or post a visual flare.
Step 3: See your Progress and Earnings
One of the best features of our Referral System is the ability to see In-depth Statistics. You can either click on "See Statistics" on the overview or go to "Manage campaigns" and then click on the Statistics Icon!

Here you can see your Blaze, Current Referrals and how many were active on a daily or monthly basis. to change timeframes simply click either badge